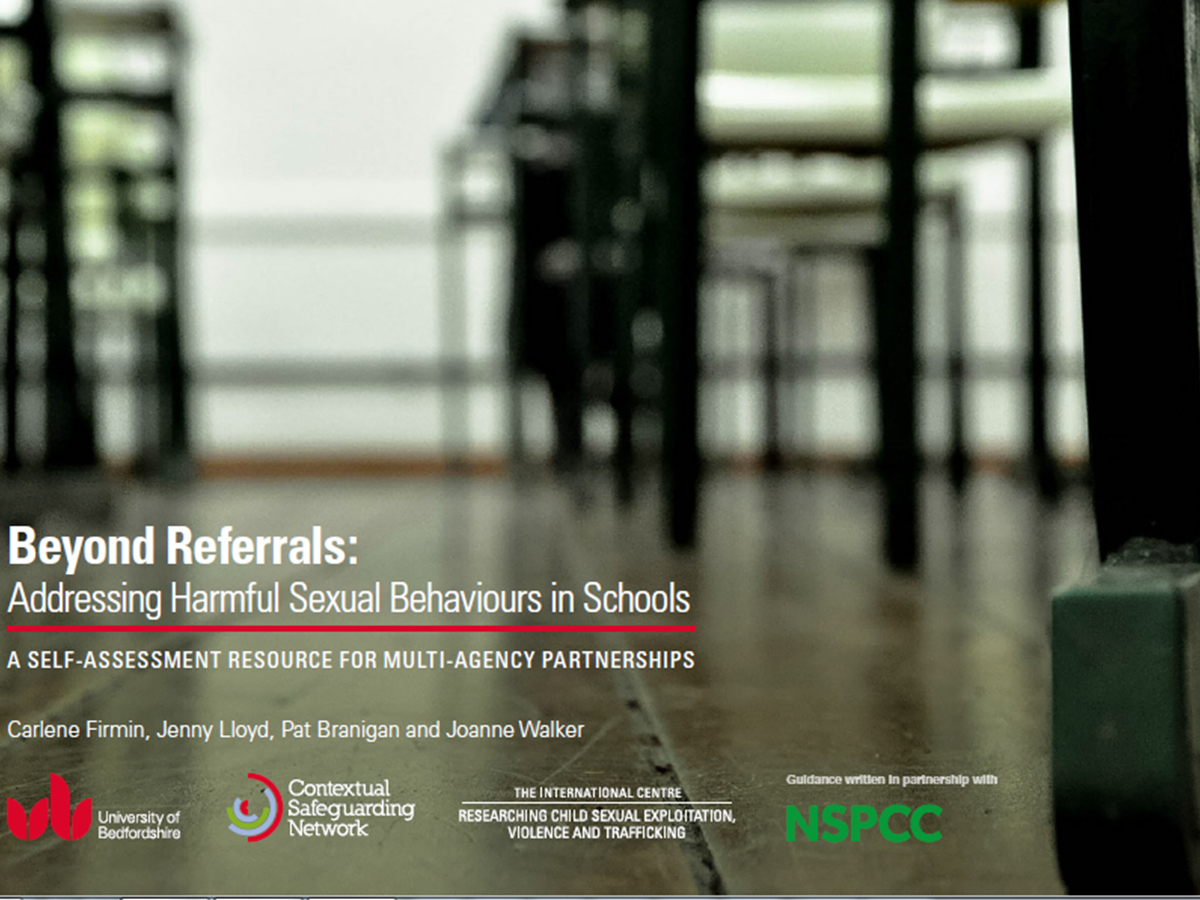 Young people report that schools are locations where students can encounter sexual harm. This can involve a range of harmful sexual behaviours from name-calling and sexual bullying to sexual assault. Schools are also places that can provide safety to young people and promote positive ideas about gender and relationships. Research indicates that schools need whole-schools approaches to preventing harmful sexual behaviour. This needs schools to develop interventions beyond referrals to designated safeguarding leads or social care. To do so, schools, multi-agency partners and inspectorates must understand the levers for preventing and intervening into contexts of harm.
The Contextual Safeguarding team, supported by Ofsted and the Care Quality Commission, have created a range of resources for schools, multi-agency partnerships and inspectorates for tackling harmful sexual behaviour in schools. This page provides all resources for multi-agency partnerships to assess their own response to harmful sexual behaviour. This includes a traffic-light tool for self- assessment and a report that explains how to use the tools.
To begin, download the HSB traffic-light tool and report. Before completing the assessment make sure to read the report. The Excel spreadsheet can be downloaded and used to record your score and create your own visualisation.